Sawbobus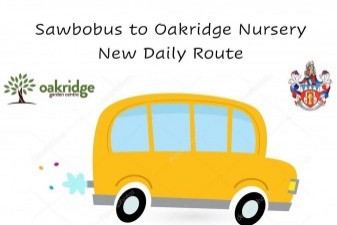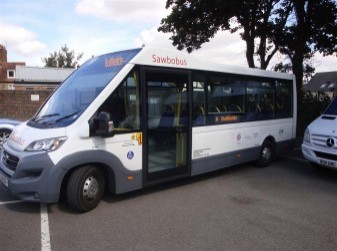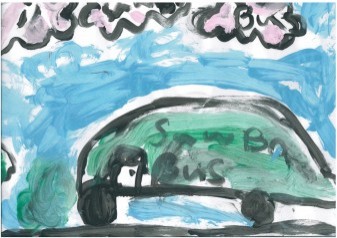 We have many lovely passengers on SawboBus and one of our youngest passengers has painted us a beautiful picture. Thank you Lucy, Aged 5 from Sawbridgeworth and her Nan for sending us the picture
Sawbridgeworth Town Council launched Sawbobus in November 2009 to replace the axed SW1, 2 & 3 services. This vital community service has proved popular with the town's residents and in 2015 provided over 22,000 passenger journeys.
The Town Council set up this service and receives grants from East Herts District Council, some councils in Essex and some commercial sponsors which help fund the service. Our new bus has been provided under a grant scheme by the Department for Transport and has been sponsored by Hertfordshire County Council.

Passenger Notice - Sawbobus will not be runing on the following Bank Holidays - Thursday 02 and Friday 03 June 2022. We are sorry for any inconvenience.
From Friday 01 April 2022 a £1 charge will be introduced for all passengers to travel on Sawbobus for the day.
Bus passes will no longer be accepted for travel.
This is due to a previous grant no longer being available to us. As always, please speak to our approachable drivers if you have any issues/questions regarding travelling on Sawbobus.
Latest news
At the Annual Meeting of the Town Council on Monday 23rd May 2022, Cllr Greg Rattey was elected Mayor once again for the year 202...
Upcoming Events