The Mayor
Cllr Greg Rattey
Mayor of Sawbridgeworth
2021-2022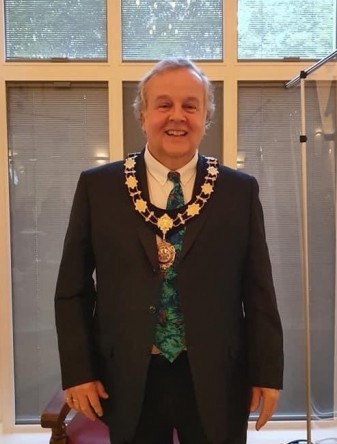 If you would like the Mayor to attend an event that you are hosting then please let us know by contacting Laura Carter either in writing to:
Sawbridgeworth Town Council
Sayesbury Manor
Bell Street
Sawbridgeworth
Herts
CM21 9AN
or email: laura.carter@sawbridgeworth-tc.gov.uk

The Mayor's chosen charities for the year are Men's Health Forum and the Hailey Centre.



The election of the Mayor took place at the Annual Meeting of the Town Council on Monday 24 May 2021.
The Deputy Mayor for the year is Cllr Craig Chester.
Latest news
East Hertfordshire District Council is currently undergoing an electoral review by the Local Government Boundary Commission for England. Information on the...
Upcoming Events
28

Oct

19:00 at The Hailey Centre...
28

Oct

Upcoming community/family event: Coppicing at Pishiobury Park 10am-2pm Thursday 28/10/2021 Come and try this ancient woodland management technique, hosted by the Friends...