Sawbridgeworth Town Twinning Association: A Sign Of The Times?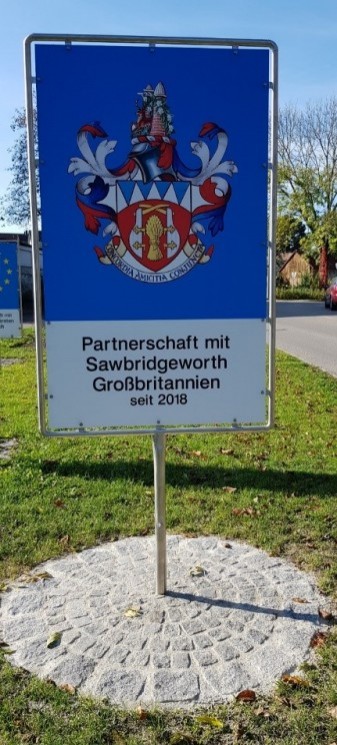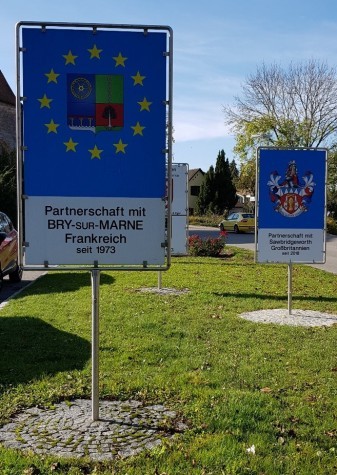 During our Town Twinning visit to Moosburg in Germany at the end of October we were all shown the new town sign commemorating the link between Sawbridgeworth and Moosburg, which was formalised in 2018. You will notice that our sign is minus the EU stars, pending our assumed exit.
The link with our French twin town, Bry-sur-Marne, near Paris, goes back to 1973 and is commemorated in Bry with a stone 'plaque' in front of the town hall. Actually, Moosburg has a 'forest' of signs marking its links with other towns in France, Austria and the USA.
We will soon have a new twinning sign, which includes Moosburg, thanks to the good offices of Cllr. Eric Buckmaster and Herts County Council Highways.
David Royle, Chairman STTA, 1 December 2019
Thinking of joining us? Contact me at david.royle1@gmail.com or Sally Pribul sally@pribul.co.uk.