Annual Civic Awards 2017
The Annual Civic Awards 2017 took place on Friday 19 May.
Citizen of the year 2017 was awarded to Wendy Hollingsworth in recogition of her hard work and commitment to the local community. Wendy, along with a few other helpers run "The Zone", a youth club at Sawbridgeworth Congregational Church and regularly drives a minibus, enabling elderly, less abled people attend church on a Sunday. Until recently, Wendy was heavily involved with the Scout Association, giving up more of her time to the community.
Young Citizen of the Year was awarded to Hannah Brazil of Leventhorpe School. Hannah was praised for her work both at school and in the community. Hannah is a Sports Leader at School, a Young Leader at the 1st Sawbridgeworth Rainbows and is currently completeting her Duke of Edinburgh Award and her Girl Guid Young Leadership qualification. Hannah is also a keen fundraiser and is currently raisning money through crowd funding to ship school supplies to a slum school in Mumbai.
Peyman Akhondzadeh was Highly Commended for his contribution to the community of Sawbridgeworth.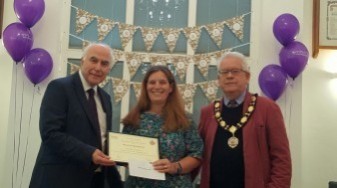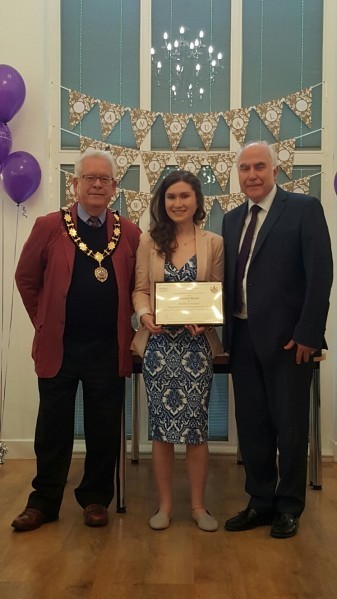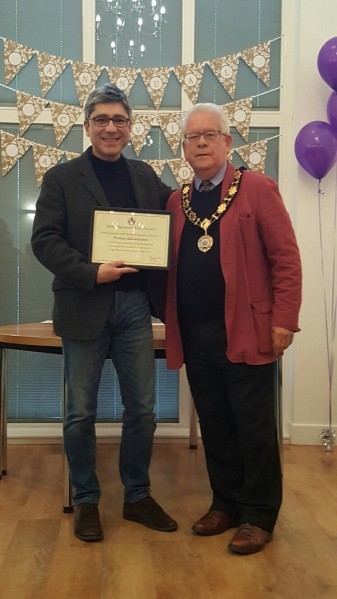 Top - Wendy Hollingsworth, middle, Hannah Brazil and bottom Peyman Akhondzadeh, pictured with David Houghton of Rivers Hospital and Cllr David Royle, Sawbridgeworth Mayor 2016/2017.
Latest news
NHS East and North Hertfordshire CCG is undertaking to seek the views of people registered to GP practices in East Herts on &lsquo..... Read More
Upcoming Events